The First Internationally Certified
General Aviation Aircarft,
Utilized for Various Purposes
The KC-100, as known as Naraon, is the first 4-seat commercial aircraft developed with certified by the US Federal Aviation Administration(FAA) and the Korean Ministry of Land, Infrastructure, and Transport(MoTIE)'s type certification.
KC-100 is developed with all composite materials and adoption of cutting-edge avionics systems so it is to be utilized for diverse missions, such as air transportation, leisure & sports, surveillance for forest fire and coast guide, patrol, and student pilot education & training mission.
Also, the KC-100 was upgraded into a primary trainer aircraft, KT-100, for ROKAF academy cadets.
Key Points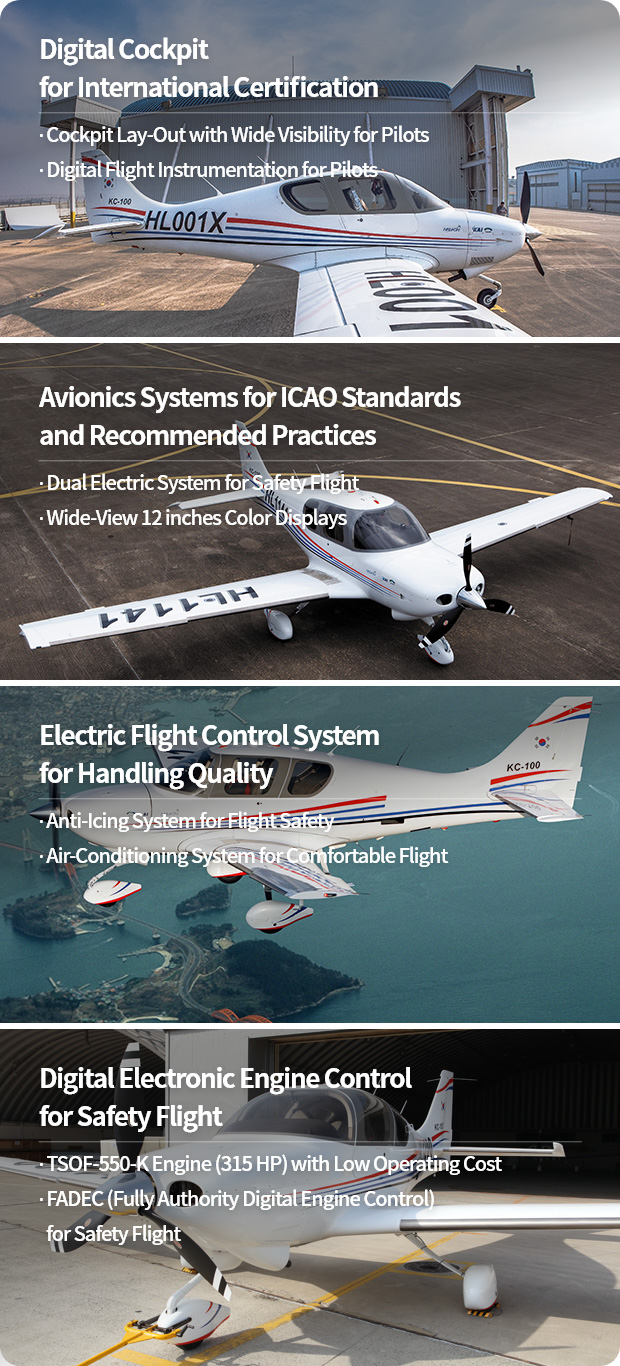 Specifications
200 kts

3,600 lbs

315 shp

4
Current Status
Domestic