Surion is evolving into
a world-class helicopter
The KUH-1, as known as Surion, is the multi-role utility helicopter. The Surion, complete with excellent maneuverability and a world-class hovering capability features cutting-edge avionics system.
The copters have been deployed in the Republic of Korea Army(RoKA) for operation since the end of 2012 and carry out missions including troop transport, airfreight, contributing to strengthening military power.
KAI continues to expand the scope of operation by development and modification of the military variants such as Amphibious for Marine Corps and MEDEVAC but also para-public uses for National Police Agency, Coast Guard, Firefighting and forest service and so on.
Key Points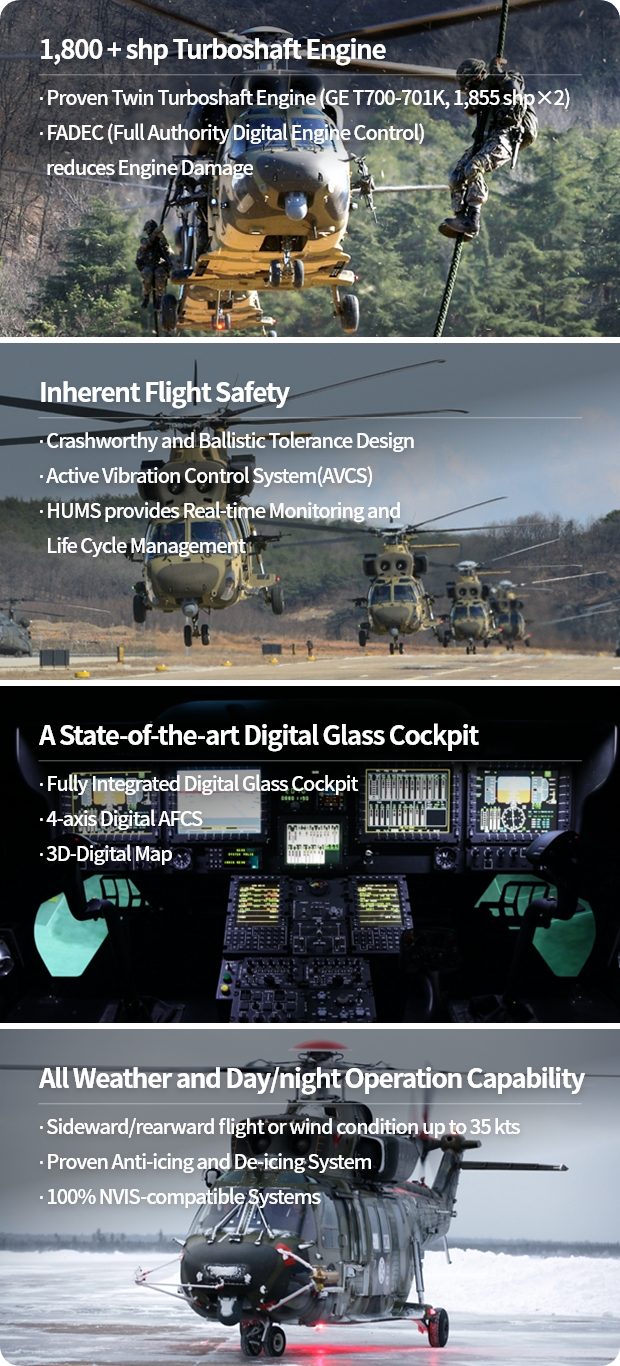 Specifications
146 kts

19,200 lbs

1,855 shp X 2

7.62mm Machine Gun

13 (Include 2 Pilots)
Current Status
Military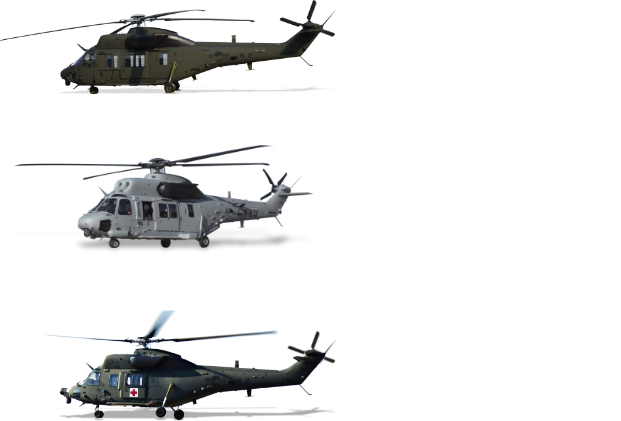 Commercial