Production Capability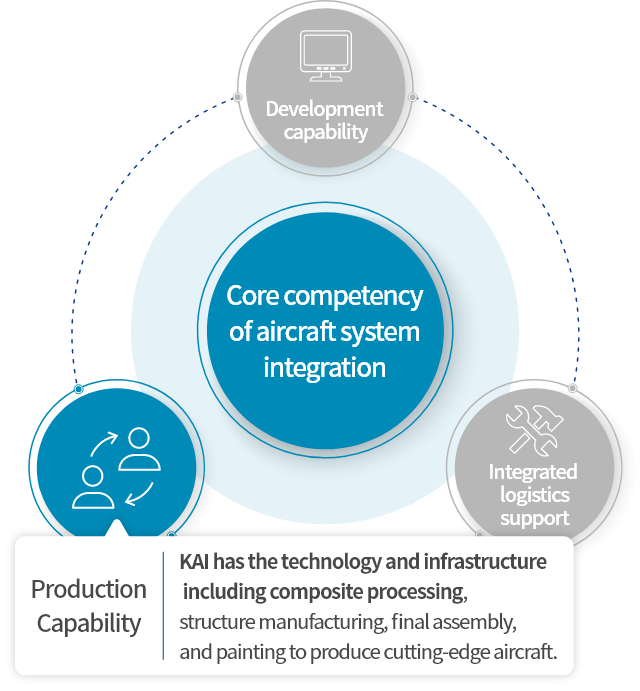 Production Capability
KAI has the technology and infrastructure including composite processing, structure manufacturing, final assembly, and painting to produce cutting-edge aircraft.
Holds skilled production expert manpower with a diverse aircraft manufacturing experience and an experience of assembling the large-sized civil aircraft structure, like Boeing and Airbus.
Builds up a concurrent engineering system which can simultaneously conduct production and design via a linkage to PLM and SAP-R3 which allow for integrated control in the pre-development process
Adopts the global standard warranty system which satisfies quality requirements for manufacturing aircrafts worldwide and acquires AS9100.
KUH-1 Utility Helicopter, T-50 Advanced Jet
Trainer Final Assembly Site
Laminated Production for
B787 Composite Structure

Wing Assembly Automation
with Robotic Drilling System(RDS)

B777X Wing Rib
3D Measurement

A350 Wing Rib
Automated Process

T-50 Exterior Painting

KSLV-II
(Korea Space Launch Vehicle)
Oxidizer Tank Assembly