Integrated logistics Support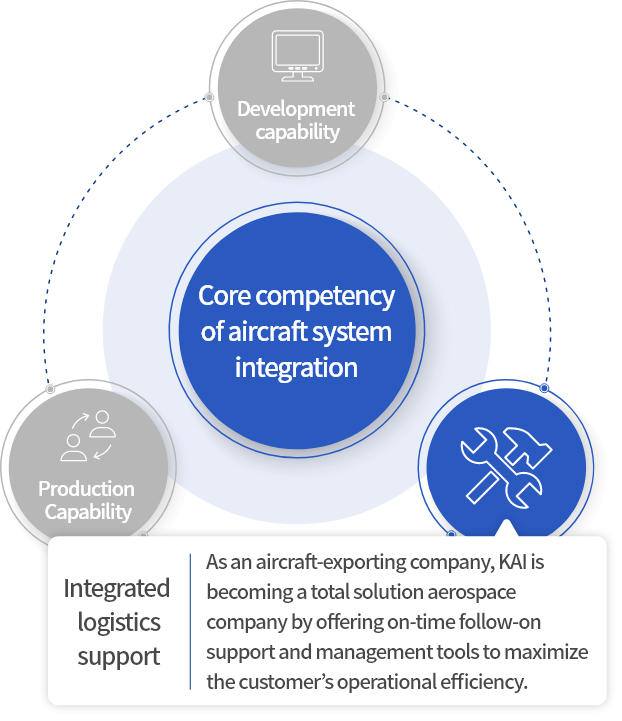 Integrated logistics support
As an aircraft-exporting company, KAI is becoming a total solution aerospace company by offering on-time follow-on support and management tools to maximize the customer's operational efficiency.
Sets up the state-of-the-art K-LIS (KAI-Logistics Information System) which allows for real-time support for customers across the world.
Secures a production ability for the company's own parts for the just-in-time delivery of required parts and builds up a network for vendors.
Develops the equipment and supports technical manuals in order to efficiently operate an aircraft.
Operates local offices and customer support center for real-time technical support at the point of contact with customer.
Operates customer training center to improve customer's maintenance capability.
KUH-1P Police Helicopter Inspection
Customer Support Center

KT-1B Indonesia
Customer Support

Logistics Information System

Technical Support for
Royal Thai Air Force

Local Office Supporting T-50i
Maintenance at Iswahyudi,
Indonesia

Training Center providing
Education and Training
to the Customer