The Best Candidate for
Next Generation Fighter Training
T-50, the advanced supersonic jet trainer,
is Korea's first homegrown aircraft to train the
next-generation fighter pilots.
T-50 and T-50 derivative series such as FA-50 Fighter Jet, TA-50 LIFT(Lead-In Fighter Trainer) and T-50B acrobatic demonstrator are being operated in ROKAF.
T-50 proved its superior performances and transcendent training efficiency through field operation and expanding
its footprint in the global market since 2011 to Indonesia, Iraq and the philippines, Thailand.
Key Points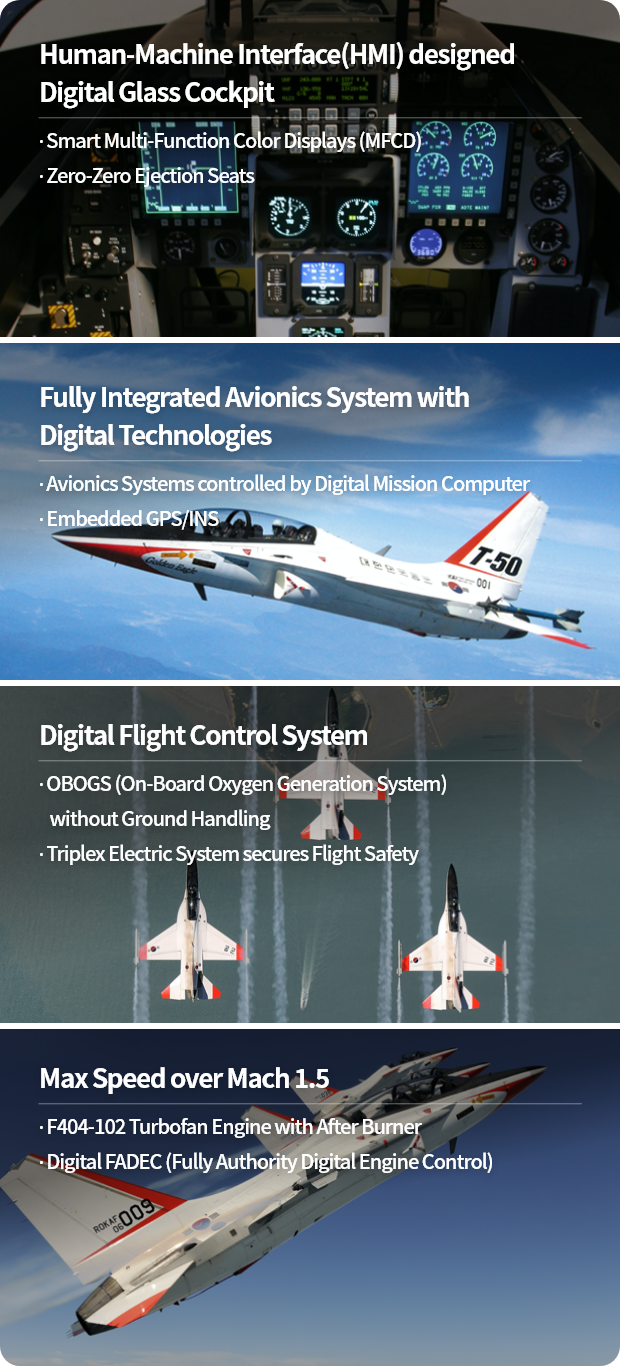 Specifications
M 1.5

23,638 lbs

17,700 lbs

2
Current Status
Domestic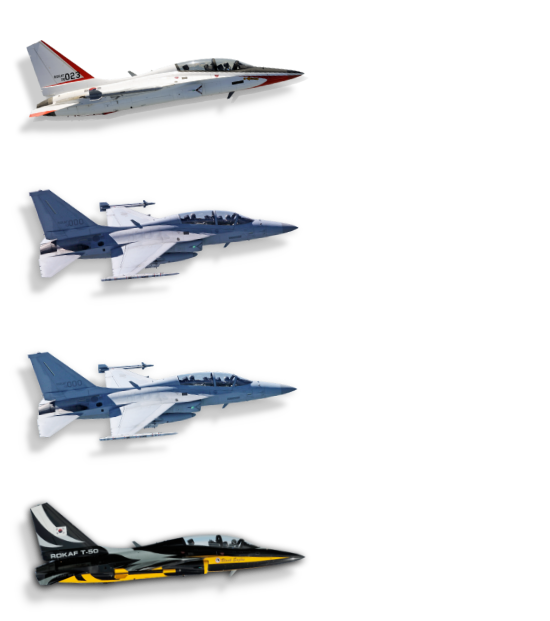 Oversea